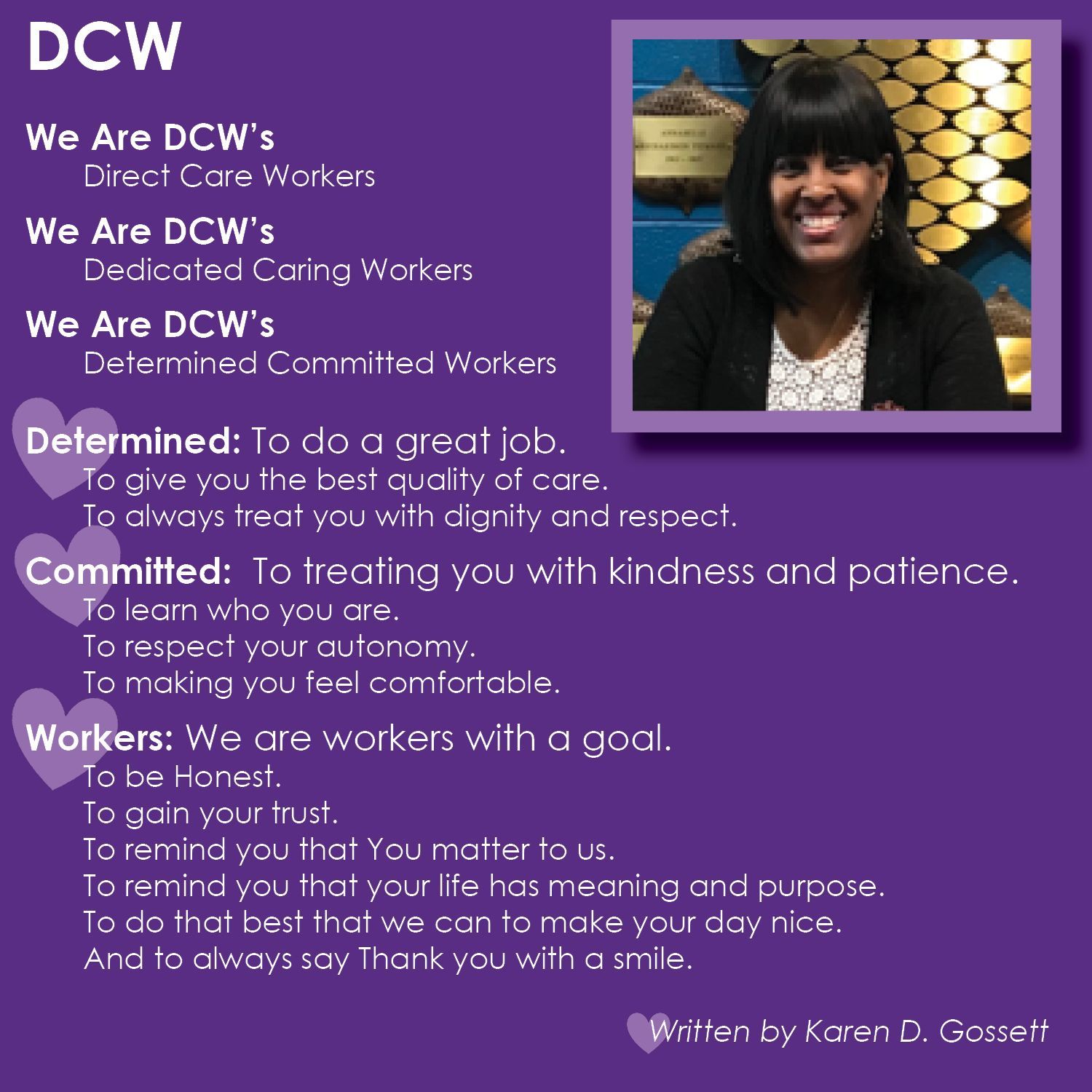 Karen Gossett likes surprises. When her Homecare agency, Liberty Resources, asked her if she would like to participate in a free training series for Home Care Attendants, she readily agreed.
"I thought it would be basic," she remembered. Then she received her package of training materials from The Training and Education Fund. "I was amazed at the quality of the material. I went through it like it was a present!"
With standards of care and training for Home Care Attendants widely unregulated, and the need for more Attendants on the rise, The Training and Education Fund saw an opportunity to fill the gaps in this system. In a partnership with PA Health & Wellness and Liberty Resources, The Training and Education Fund developed a 64-hour training program to deliver to 150 Home Care Attendants like Karen.  Students studied a wide variety of rich topics and gained several certifications that are important to understanding their clients' needs. Among the many topics were CPR, Non-Violent Crisis Intervention, Cultural Competency, Preventative Care, and Caregiver Self-Care.
Karen recalled being deeply affected by the Dementia Capable Care certification course. "One of my goals is to see something come out of my Dementia clients, and this was a great reminder in patience, respect, and understanding. You never know what a person is going through."
The rates of Alzheimer's and Dementia related illnesses are expected to rise quickly in the coming years, and many caregivers are not formally trained in the nuances of this disease. The Training and Education Fund offers this certification as part of many of the programs we developed for caregivers like Karen.  
Karen's dedication to her work and her clients is clear, and her skills as a caregiver come naturally to her. Still, she describes feeling transformed by her experience. "It stepped it up a lot for me. I feel empowered to hold myself to a higher standard and uphold what my badge represents."
She feels this experience will open new doors for her, and she has some decisions to make about her future. "My eyes have been opened and I can see going further with my credentials. I will keep referencing the material for many years to come. Ideally, I would love to teach a class on kindness, love, and understanding. I think the world could use more of that."
Certainly, we could use more people like Karen.
If you are interested in going further with your career or credentials, visit our Take a Class page.