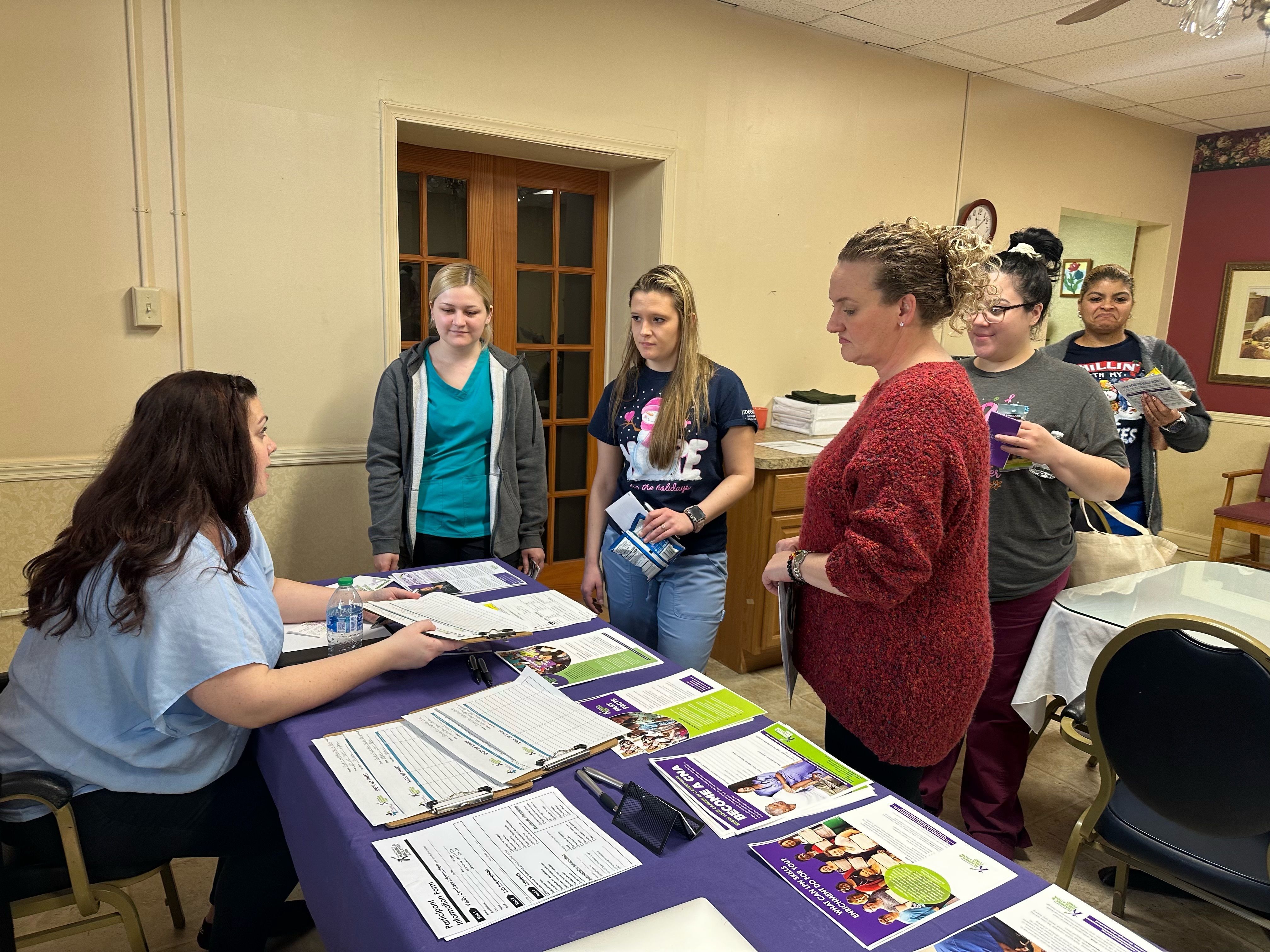 When a large group of healthcare workers gets excited about education, big things are about to happen! The Training and Education Fund benefits were bargained by Shenandoah Heights caregivers into their union contract - including free access to industry-recognized certifications and up to $5,000 per year in Tuition Assistance. This is a great win for our valued caregivers, and their community!
Attendees at The Training and Education Fund kick-off event were excited about their Dementia Capable Care and Non-Violent Crisis Intervention certification classes. They are looking forward to using the knowledge they will gain from these courses to meet the unique needs of their residents. Caregivers at Shenandoah already enrolled in school can now relieve their financial burden with Tuition Assistance! Others who were thinking of going back to school were inspired to enroll, knowing that their school-related expenses will be more manageable.
As our partnership continues, we will look to make Nurse Aide training more accessible within the Shenandoah Heights community, where it is currently limited. By developing a voucher program to provide scholarships to prospective CNAs, these benefits will help to recruit and train much-needed caregivers into the industry, and retain them with supportive Training and Education Fund benefits. With this great collaboration, the possibilities are endless!
Congratulations to the hard-working caregivers at Shenandoah Heights!