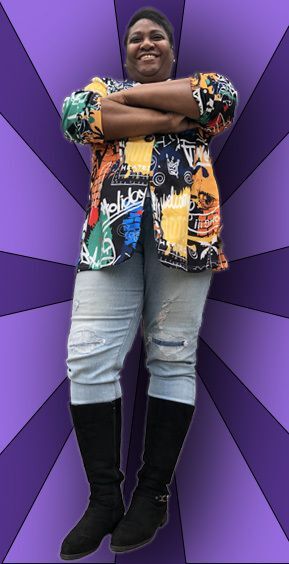 I don't mind saying that more than a few people have referred to me as a "TEF Superstar" – and I can see why. I'm always seeking knowledge, and I firmly believe that people should take advantage of the tools that are given to them. The Training and Education Fund is a great tool that will help you get where you want to go.
I've been a CNA for 22 years, and I love what I'm doing. I also want to be an example for my kids and break some generational curses that may hold us back. I've been working toward my RN certification for a while and I'm almost finished now. It's been quite a journey with COVID hitting just as I was almost done with my LPN. I had to pivot and change my plans, but I kept moving forward. I took classes online and suddenly, I was finished! The Tuition Assistance program with The Training and Education Fund covered about 80% of my tuition bills, so I didn't have to take on much debt.
I'm finishing up the CNA Skills Enrichment course in Harrisburg right now, even though I already got all of the certifications that you earn along with the course. I think a mind is a terrible thing to waste, so I am always looking to learn. I love being able to take what I learn in the Skills Enrichment Course and bring it back to my residents and co-workers. It helps us to remember why we're here: to help someone.
Ultimately, I would like to work in hospice and help people transition at the end of their lives. I consider it a blessing to share this peaceful process and this type of care. It makes me feel like I know what I'm made of. And if someone or something works against me, I count myself in and I prove people wrong. I feel unstoppable.