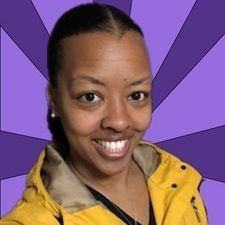 "(You) won't regret the time invested in these courses. My instructor and classmates have been very supportive though it all. Sharing our experiences shows us that we aren't alone, and we give each other tips we may not have gotten from our own coworkers."
--Jeanette Gadison, CNA, The Gardens of Wyoming
---
Bring Your Skills Everywhere
Graduates of our Skills Enrichment programs often cite gaining a richer perspective on more than how to perform their job duties; it carries over to their everyday lives. Our curriculum encompasses the whole person, and encourages self care and reflection as much as enriching the skills they bring to their jobs. The overall goal is to improve efficiency, quality of care, and the well-being of the caregiver. 
Program Highlights
Participants in both the CNA and LPN Skills Enrichment Program will receive continuing education credits along with FOUR marketable certifications:
CPR
Non-Violent Crisis Intervention
Mental Health First Aid
Dementia Capable Care
Now Enrolling 2023 Classes!
Get paid while you learn and improve care quality! See our schedule below for a class coming near you. To enroll: Contact your Program Specialist, or scroll down and fill out the form.
| | |
| --- | --- |
| Williamsport | April |
| Pittsburgh | May |
| Philadelphia | June |
| Harrisburg | August |
| Online CNAs | September |
| Beaver | October |
| Online LPNs | November |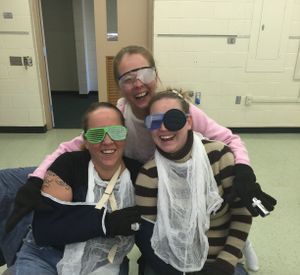 ---
CNA Skills Enrichment Topics Covered:
Advanced Gerontology
Stress Reduction
Infection Control
Communication and Conflict Resolution
Mental Health Review
Resident Simulation
Observation/Assessment
Death and Dying
Customer Service
Preceptor Program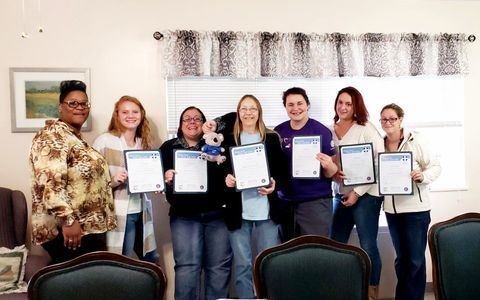 LPN Skills Enrichment Topics Covered:
Legalities and Ethics
Stress Reduction
Observation/Assessment
Critical Thinking
Sensory loss/Patient Perspective
Infection Control
Wound/Skin Care
General Medication Review
Death and Dying
Customer Service
Preceptor Program
---
Want to Enrich Your Skills? Let Us Know!