Improving the Healthcare System, Empowering Healthcare Workers
Whether we are partnering for a grant project, or innovating new ways to develop comprehensive training methods; we empower and advance the careers of our healthcare heroes across Pennsylvania. The Training and Education Fund is enlisted and contracted by trusted organizations to deliver modern, innovative solutions to the problems healthcare workers face in real-time.   
Scroll on to read about our current projects. 
Answering the Call to COVID-19's Impact on Caregivers
We received a $250,000 contract from Frontline to develop and deliver training and services to healthcare workers and caregivers as they absorbed the effects of the COVID-19 pandemic. Our initiatives included:
COVID-19 web series for caregivers
Caregiver Mental Health Series
Development of the Ready CNA Training program
Career counseling for disenfranchised workers
Continuing education opportunities for nurses
Educational opportunities and professional certifications for Home Care workers
Building a Pipeline to Address the Long-Term Care Workforce Crisis
The Pennsylvania Department of Labor and Industry has awarded a $2 million grant to The Training and Education Fund in partnership with Philadelphia's 1199c Training and Upgrading Fund to recruit and train 500 new CNAs into the long-term care industry. We work directly with new recruits to provide the tools and resources they need to succeed in a new career path, and establish a supportive career ladder after they are successfully trained and recruited. 
In addition, we are upgrading the skills and training of 500 current CNAs with professional certifications and implementing mentorship programs. Efforts to retain the valuable, incumbent workers are crucial to making a marked improvement in the long-term care workforce. 
Bringing Essential Skills to Home Care
The need for home care attendants is expected to rise in the coming years. In a partnership with PA Health and Wellness, we developed 64 hours of comprehensive and essential curriculum and certifications to deliver to 150 Home Care Attendants. Topics include CPR, Non-Violent Crisis Intervention, Dementia Capable Care, Cultural Competency, Preventative Care, Caregiver Self-Care, and more.
Get an in-depth look at this program here.
Up to $500,000 Pledged to Send Long-Term Care Workers to School
Every year, The Training and Education Fund's budget contains half a million dollars to educate our long-term care workers. Our Tuition Assistance program is the most flexible and accessible programs of its kind. Our beneficiaries pursue all degree types and certifications: from a Masters program to a new license, we give them the freedom to pursue their goals on their time, in their way. Often, our Tuition Assistance program covers their costs entirely, relieving their financial burden and the stresses that accompany seeking higher education. Visit our Tuition Assistance page to learn more about this great program!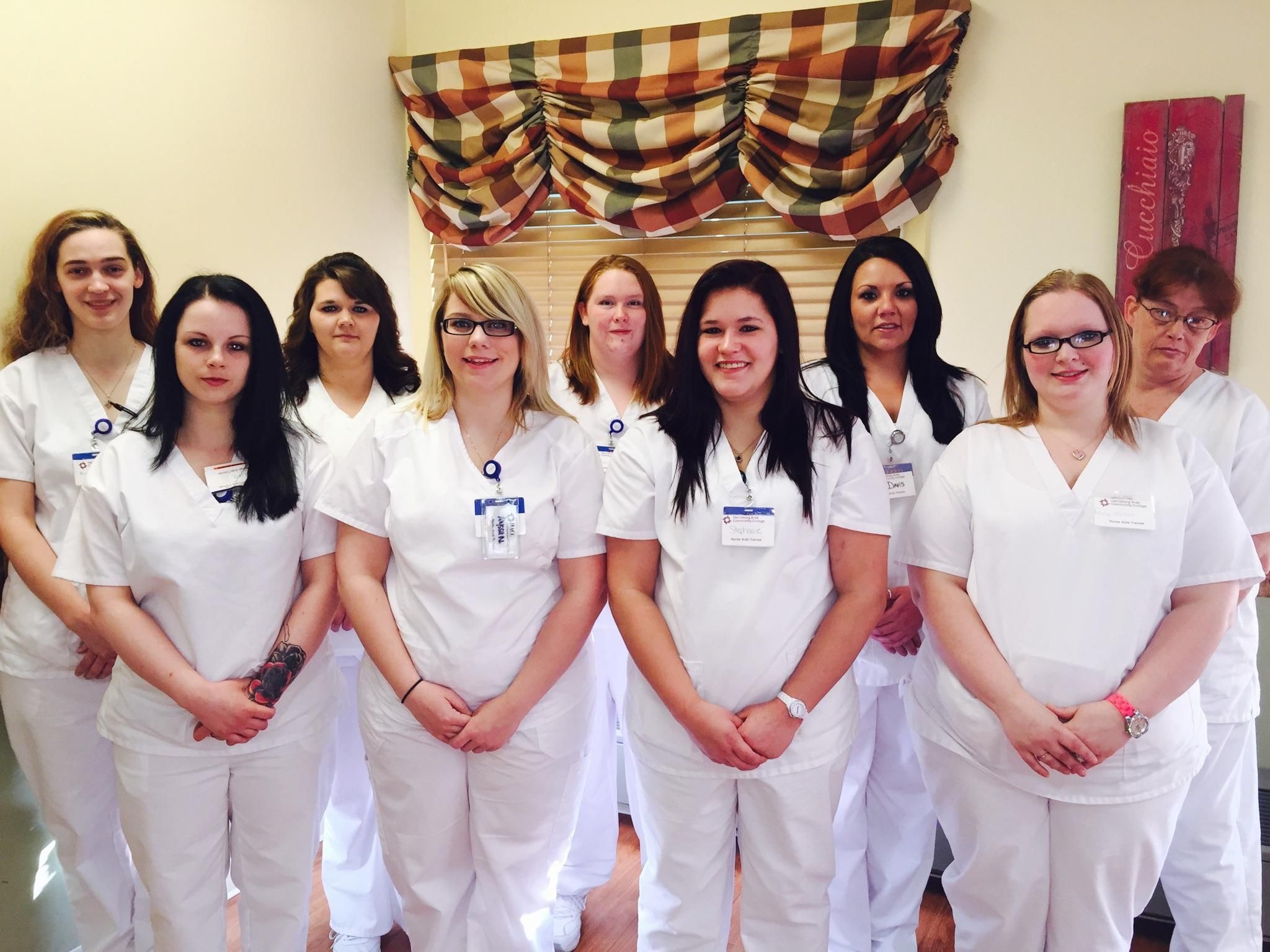 Past Projects
Improving Quality in Long-Term Care
We provided Lean Quality Improvement training and coaching to quality teams in long-term care. We worked with six long term care facilities within two 1-year grants.
We provided ten years of Lean Quality Improvement training to the Allegheny Health System. Over the course of their contract, they saved millions of dollars in costs as a direct and indirect result of our program implementation. 
Building Apprenticeships
We worked in conjunction with the Centers for Independent Living in Northwest and Southwest Pennsylvania to develop 2 apprenticeship programs: 
Home Health Aide to CNA: A program developed to allow those working as a Home Health Aide the opportunity to advance in their career and pursue the opportunity to gain certification as a Nurse's Assistant. 
Advanced Home Care Aide: We constructed a career ladder for the Home Health Aide to allow advancement in their chosen field.