Gain Skills, Confidence, Empathy
Our students experience a transformation in the way they approach their residents. Whether you are looking to learn a new skill, or immerse in a comprehensive course, you will gain a new perspective on your job and your residents. Looking for enrichment and willing to commit? Our Skills Enrichment Classes are right for you! Don't have a lot of time, but need a refresher? Get certified in one or a few of our micro-credential courses.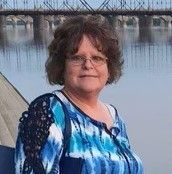 "The certifications that I earned will help me care for my total Resident, not just their illnesses."
--Kim Jackson, LPN, Spruce Manor Nursing and Rehabilitation
---
Skills Enrichment Classes
Now Enrolling Fall 2022 CNA Skills Enrichment Classes!
Quality care requires consistent effort. Feel confident knowing that you are bringing your best self when you enroll in our Skills Enrichment Courses. We are now forming CNA classes online AND in-person this fall. Over the course of this class, you will learn how to connect better to your residents; handle difficult situations more effectively; and provide better, more efficient quality care.   
Earn 4 desirable micro-credential certifications
Get paid while you learn
Connect with peers and share your knowledge with others!
Learn and practice critical self-care
To enroll or learn more, fill out the form below, or visit our Skills Enrichment page.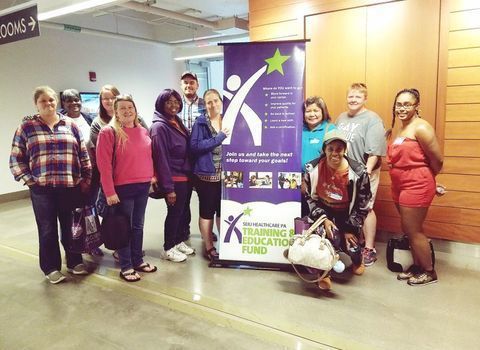 ---
Certification Classes
We offer many micro-credential certifications to fit your needs and schedule. These courses require only one or two days of your time to complete.
As we carefully re-open and abide COVID-19 restrictions, all of our certification classes are currently offered online. Some limited courses are offered in-person in specific areas. Scroll down, Fill out the Participant Interest Form, or check out our Event Calendar to fill out a registration inquiry for a specific class.  
CPR
Save lives with confidence when you enroll with us in the American Heart Association's Basic Life Support CPR certification. Teaches both single rescuer and team dynamics. This certification is valid for 2 years. 
Mental Health First Aid
Identify, understand, and respond to those developing a mental health problem, or experiencing a crisis. Learn more about depression and mood disorders, anxiety, trauma, psychosis, and substance abuse. This certification is valid for 3 years. 
Non-Violent Crisis Intervention
Learn simple skills for assessing, managing, and responding to risk behaviors. Apply verbal de-escalation, prevention, and early intervention skills while keeping eveyone safe. This certification is valid for 2 years. 
Dementia Capable Care
Provide the best care for those living at different stages of dementia. Reduce the frequency and severity of distress behaviors and engage patients in meaningful activities at their best abilities. This certification is valid for 3 years. 
ServSafe 
Learn the many aspects of safe food handling and preparation techniques with this comprehensive and desirable certification. Many food service managers require staff to be ServSafe certified. 
I Want to Know More!
Fill out the interest form below to inquire, enroll, or gain access to your benefits.